When a retail business closes now, what becomes of the empty storefront?
It is a question that many Connecticut communities — and that includes such affluent towns as Darien, Westport, and Greenwich — are confronting as the post-COVID retail world begins to take shape. The effects of the pandemic are already altering the landscape of traditional downtown retail areas.
In Darien alone, three retailers with a history of consistent occupancy have already closed their doors since the outbreak of COVID-19. Clothing retailers Brooks Brothers and Tina Dragone, and the boutique shops, Kirby and Company and its sister store Kirby Girl, have been shuttered.
What replaces those stores is a question that developers, investors and local governments are trying to figure out.
At V20 Group, our team is working with local business leaders and town planning departments to find ways to purchase and develop vacant or out-of-favor properties to create new commercial retail opportunities and residential living spaces.
V20 has already completed or is beginning work on a handful of multi-use projects in Fairfield County. Two projects have already been completed in prominent locations along Boston Post Road in Darien. A third project, located at 364 Boston Post Road, has been renovated for retail tenants only.
Two V20 projects are just getting started. The old Darien Playhouse, newly re-named as Darien Place, was acquired in December of 2019. The plan is to transform the building into 360 degrees of retail space on the ground floor and four luxury apartments above the retail space. Another recent acquisition is located in Noroton, across the street from St. Luke's Episcopal Church and School in southwest Darien. This will be renovated into ground floor retail space and five luxury apartments.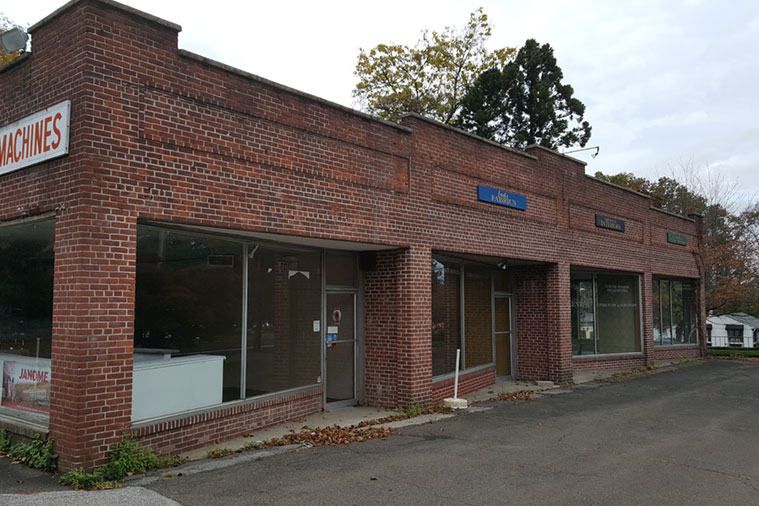 The acquisition of properties such as Darien Place and the property at 364 Boston Post Road fits into the redevelopment vision of V20 founder Jon Vaccaro. Vaccaro and his team want to take properties that have fallen out of favor and turn them into something new and vibrant again.
"Our strategy is to re-design and reconfigure obsolete properties. We want to turn those properties into something that's exciting and new and creates value where little previous value existed," Vaccaro says.
Vaccaro said he expects there will be many out-of-favor properties throughout Fairfield County, especially if the COVID-19 health pandemic continues to drag on, stressing businesses. Although Connecticut has been one of the few states to be successful in containing the spread of the virus, statistics show that many business owners were crippled by the initial shutdown from mid-March to early June.
Nationwide, data collected by Yelp and Alignable, shows that nearly 66,000 businesses in the U.S. have closed since March 1. In the last two weeks of June, the same data indicates that businesses were closing for good at a higher rate than in the previous three months.
Some of the hardest-hit business sectors besides restaurants, salons, and gyms have been banks and theaters. Vaccaro said buildings vacated by bank branches and movie theaters are often in locations that are good sites for redevelopment projects. This is one type of property that V20 is trying to acquire.
Movie theater operators have been running a struggling business model for some time, Vaccaro said, but the health crisis has hastened the industry's demise. The evolution of online streaming, services such as Disney, Netflix and Hulu, have become more important to consumers who have been forced to shelter at home for months and avoid social settings.
Bank branches have also suffered a similar fate due to technological advances, and the recent pandemic has exponentially increased bank branch obsolescence. Technological online portals and mobile applications both have served to disenfranchise the use of the traditional brick & mortar banking institutions. Then, as COVID-19 forced banking branches to close, customer increase in use of online banking services only grew. Since re-opening many of the larger banks (Chase, Well Fargo and Bank of America among others) have discovered that many customers are not returning to branches to conduct their banking, instead choosing to utilize mobile app services.
According to the V20 Group team, technology gains assists with making certain segments of the commercial real estate market obsolete – a trend expected to continue – leading to more vacant buildings that once housed commercial businesses.
"It's a type of property that's going to become more readily available as time goes on," Vaccaro says. "Things have changed rapidly in the last six months. People are adapting to the conditions by changing habits and their uses of technology. Businesses and communities are evolving to meet this changing landscape."